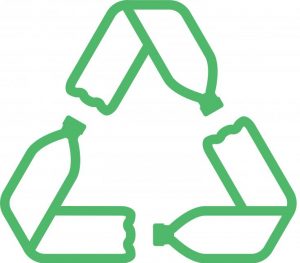 Our latest Spacer fabric is made from recycled bottles!
Thanks to current recycling technology, plastic bottles can be turned into new eco-friendly textiles. Used plastic (PET) bottles are collected by places such as household recycling centres and taken to recycling plants where they are sorted and shredded into flakes. These flakes are then washed, processed, melted and extruded to make yarn, in the same way as 'normal', new polyester. The yarn is then supplied ready for our knitting production unit to produce Spacetec® fabric with the same look and feel, but with reduced environmental impact.

Spacetec® consists of a 3D knitted construction developed to create a layer of air between two surfaces. Like many other new materials, it was initially developed for applications in aviation and medicine. It was later used in sports clothing, military and police protective garments; it can also be found in many industrial applications as well as shoes, bags and general fashion clothing.
Heathcoat's own-brand engineered spacer fabric can be designed with individual surface features, compression resistance and thickness to suit customer specifications. As part of our production process, the finished Spacetec® fabric can be supplied in a choice of standard colours or customer specified colours.
Sustainability
Using polyester made from recycled bottles instead of new polyester drastically reduces the amount of oil and water and energy used and minimises CO2 emissions by around 75% compared with using raw materials.
Recycled polyester Spacetec® fabrics minimise environmental impact whilst maintaining performance. If that ticks your must-have boxes, then please get in touch with our sales and development team to discuss your requirements.