There's only so much protection afforded to a MotoGP rider at speeds of more than 220mph and perhaps this is part of the slightly terrifying and time-honoured appeal of motorcycle racing.
With a new asphalt surface and the cream of MotoGP riders vying to set a new lap record, Silverstone holds on to its reputation as one of the fastest tracks on the MotoGP circuit. The GoPro British Grand Prix took place over the bank holiday weekend and we're pleased to highlight our links to the famous championship.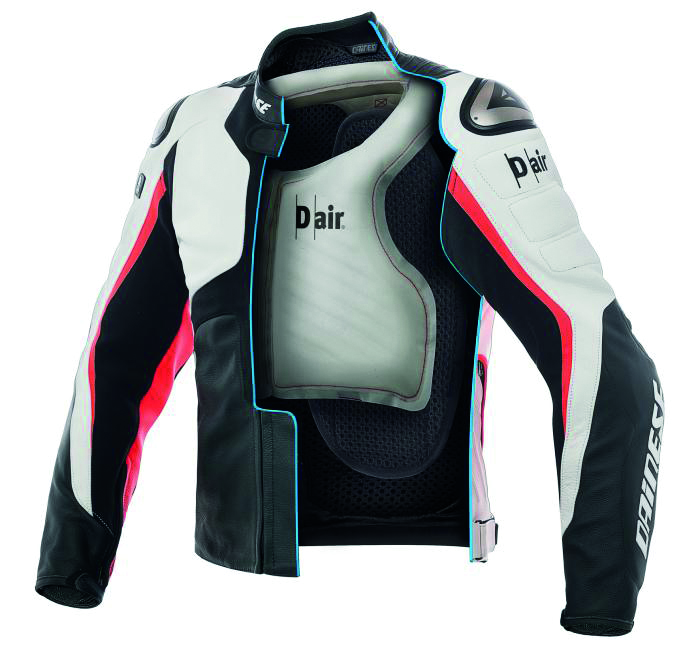 Dainese is an Italian manufacturer of protective equipment and technical gear for dynamic sports, including motorcycling, mountain biking, winter sports and horse riding. The brand is a house-hold name in the world of MotoGP and Heathcoat Fabrics' drop-stitch technology has been a key component to ensuring their air bag system provides the ultimate protection for MotoGP riders.
Every D-air® airbag system is conceived and developed specifically for its field of application, designed to react and to activate differently depending on the environment where it is being used. From the race track, to open roads, through the city streets and even on ski slopes. Our CEtec dropstitch technology ensures that when a rider is in danger and their safety vest inflates, the vest is evenly inflated across its entire surface.
"I don't ever want to go on the track without D-air®. For me, it's a huge leap in terms of safety, especially for the shoulders and collarbone." Valentino Rossi, holds the second most grand prix victories of all time in MotoGP.