Heathcoat Fabrics Supports Unite Carers with £3,500 Donation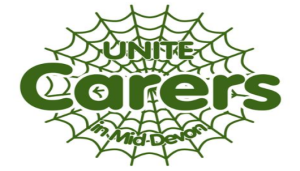 When our employees were given a choice about which charity the company should donate to, the choice was one that literally brings people together.
Heathcoat staff chose Unite Carers, a local Mid-Devon charity dedicated to supporting unpaid caregivers in the community. The company's employees recognised not only the vital role that carers are playing in society, but they wanted to acknowledge and express gratitude to those who devote themselves to caring for others.
"We are proud to support Unite Carers and the remarkable work they do," said Jayne Marsh-Jones, Head of HR at Heathcoat Fabrics. "Caregivers play an invaluable role in our society, and we recognise the immense dedication and sacrifice they make each day. It is our privilege to contribute to an organisation that provides critical support to those who selflessly care for others. We have staff here who are also carers for parents, spouses and friends, the care they give is invaluable."
The donation from Heathcoat Fabrics will enable Unite Carers to expand their reach and impact, offering enhanced support to caregivers throughout the community. The funds will be utilised to develop new initiatives, improve existing services, and ensure that caregivers have access to the resources they require for their essential work.
"We are dedicated to providing essential services, resources and support to unpaid carers in Mid Devon" explains Sharon Trerise, General Manager of Unite Carers.  "We seek to empower individuals caring for loved ones, ensuring they have the assistance and respite they deserve through our various specialised support groups, face to face and telephone befriending, as well as counselling, help with IT and form filling as well as our group sitting service.  Unite Carers aims to enhance the lives of both carers and their beneficiaries and are very grateful for this very generous donation."
Heathcoat Fabrics is a renowned textile manufacturer with a rich history dating back over 200 years. The company is an established leader in innovative technical textiles for various industries, including aerospace, defence, automotive as well as for protective clothing. Heathcoat is committed to quality, sustainability, and community support.
---
Pictured: Unite Carers receive a cheque from Heathcoat Fabrics. From L to R, Tracy Downs, Jayne Marsh-Jones (Head of HR, Heathcoat Fabrics), Bernice Philbrick (Chair of Trustees, Unite Carers), Sharon Trerise (General Manager, Unite Carers) and Paul Gilbert (Communications Manager, Heathcoat Fabrics).