As we strive for clean energy mobility, are we about to become a country that relies purely on battery power? Electric vehicles (EV) are the fastest-growing segment in the automotive market, and pure battery-driven vehicles now represent around 7% of UK registrations annually, with plug-in (hybrid) vehicles accounting for 10%.
EV Lightweighting
Electric mobility will only really replace traditional or Hybrid (HEV/PHEV) solutions when EVs have a similar range and cost to current models. That means getting the most out of current battery technology. One way to do this is through lightweighting — replacing heavy steel and alloys with lighter composites is becoming more and more important. Heathcoat Fabrics are already making a significant contribution, working directly with manufacturers to develop and supply high strength but extremely lightweight fabrics for use in composite structural panels and fittings, helping offset the weight of banks of batteries without compromising structural strength and safety.
Interiors matter too
Spacetec® fabrics are the perfect way to replace bulky foam in new seating concepts and vehicle interior surfaces. These 3D seating fabrics can be manufactured with yarn made from recycled plastic bottles for even less environmental impact, and combined with heating and cooling functionality, saving weight and space.
See 3D Spacetec Fabric for more details.
Fuel of the future
However, battery-powered vehicles are not the only potential for a low carbon, green mobility future. Hydrogen has long been forecast as the fuel of the future. Hydrogen-powered vehicles would use a fuel cell to generate electricity on board the vehicle and the driver would fill up with hydrogen in a similar way to petrol or diesel. Textile membranes are a key part of this technology. Heathcoat has been developing solutions for clean hydrogen technology for a number of years within the space industry, providing fabrics as an integral part of the solar-powered Electrolyser on board the International Space Station, used to maintain oxygen supply and provide clean water.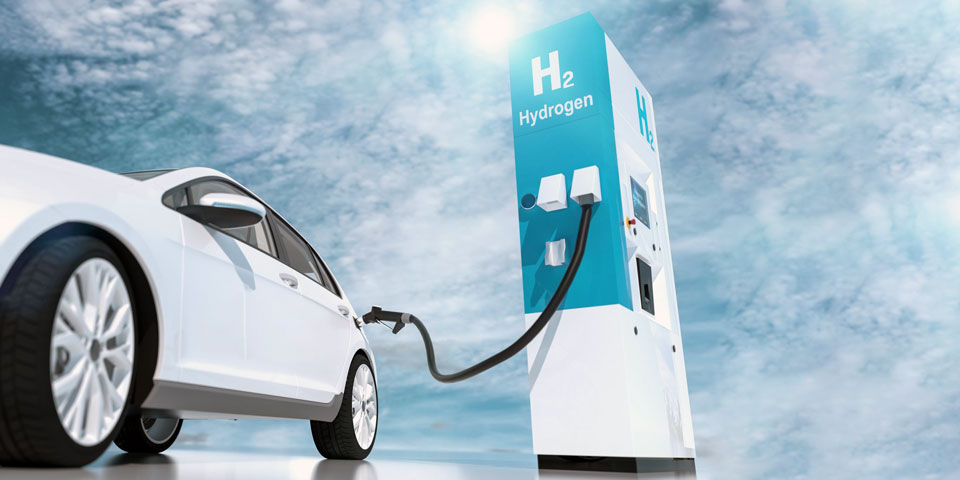 Whatever the future of greener, cleaner transport looks like, you can be sure that Heathcoat Fabrics will continue to be an important contributor and our textiles will be used to drive forward clean energy mobility.
Contact our sales team for information on our full range of automotive and composite fabric solutions.